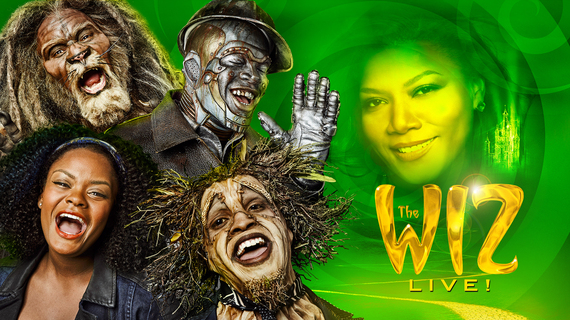 So, after all those previous posts about my excitment for The Wiz Live! Here I am almost a week later posting about it. I am a mess. LOL. I have to say I really enjoyed the production for the following reasons:
Stephanie Mills still has it! I was happy to see her looking and sounding great. God bless her.
Shanice Williams held her own despite being a newcomer.
Ne-Yo really turned it out when he sang "If I Can Feel." Who knew he could convey such a feeling of pathos. Plus he was kinda cutish, looking like a little tin can man.
Elijah Kelly can win. Child!
David Alan Grier is a seasoned pro. This man can do it all!
Mary J. Blige reached out of her comfort zone and delivered.
Queen Latifah, bravo, you have been in the game for a long time and you still challenge yourself.
Uzo Audba, you sold that song with feelilng. I believe in you!
Amber Riley you are just too cute with yourself.
Vogueing in Emerald City! But of course!
I loved the layering of actual sets with the projected screen images. Very 21st century.
Costumes went from cute to couture, to down right futuristic. I see a new category being served at the next Ball....Emerald City Realness vs. Munchkin Land Madness
The songs still hold up after all these years. I have been humming them since Dec. 3.
I felt everyone put their hearts into every moment, both on stage and backstage.
Overall, it was fun to watch. Yes, there were some missteps but nothing so heavy that it brought me down while watching it. I am eager to see if it makes it to B'way as planned. I want to relive it all really, truly, live!